LocalUp Helps You Gain More Local (Furry) Customers And Automate Administrative Tasks
This Easy One-Touch Appointment Booking App And Shockingly Simple Marketing Suite Is Yours FREE For Life!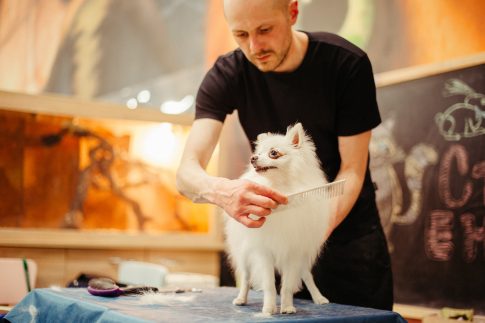 No More Trying To Answer The Phone With Shampoo On Your Hands
Let's face it, the more time you can spend on productive growth-focused activities in your grooming business, the more money you'll make and the more clean pets there will be in your city. It's not ideal to spend hours out of your day answering the phone, rescheduling people and taking care of low-value tasks!
LocalUp is like a virtual assistant you have in your back pocket, taking care of all your scheduling, all of your marketing, and helping you get in front of new customers every day.
Take A Step Past Your Competitors With More Local Exposure And More Revenues!
LocalUp
Gives You A Powerful FREE Smartphone Scheduling App
Plus An Entire Marketing Platform Built To Fill up your Appointments Calendar 100% Commission-Free