About Us
We are all about being Local and growing Local economies. Localup is a Technology Company based out of Vancouver, British Columbia. Our mission is to add value to Local economies all across Canada and the US by providing Big Tech technology tools in the hands of small and growing businesses in our communities Founded in 2017, Localup has built two apps: 1) a consumer focused services marketplace app called Localup Marketplace that makes it super easy for consumers to conveniently book hundreds of local services right from their smart phone. To compliment the local businesses servicing consumers, we launched Localup Biz app which has all the tools and widgets that helps the business gain 50% in revenues within a year and improve customer satisfaction by two folds.
How LocalUp Works
Localup helps you get a seamless delivery of service experience through the real physical world coupled with the satisfaction of the digital channel.
1

Connect with local businesses over apps.

2

Browse service categories and search services near you.

3

Select services and staff member.

4

Set appointment date and time and confirm.
Why Localup?
Localup Business Dashboard provides powerful technology tools in the hands of local small businesses, the very exact tools that gives companies like Google and Amazon an edge over their business model. Localup Dashboard holds a robust real-time Customer Services Booking and Appointment Management Tool, Client Relationship Management Tool, Mobile Point of Sale system, Marketing Tools and provides insight stats and reports into its customer base and service usage.
Direct Contact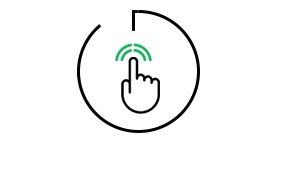 Quick Booking 24/7
Search nerest services
Localup software serves local service oriented businesses like Clinics, Physiotherapists, Hair salons, Dentists, Nail salons, Barbers, DJs, Auto mechanics, tattoo artists, Tax accountants, Attorneys, Notary publics, Local farmers, Plumbers, Handyman, Electricians, Arborists, Local artisans and many more local vendors that make a community lively and thrive.
Localup Vision
To build cohesive localized digital marketplaces close to where the hearts and minds of our communities live, work and play.
Localup Mission
To provide technological tools in the hands of small businesses, empowering them to level the playing field between local and global technology companies.